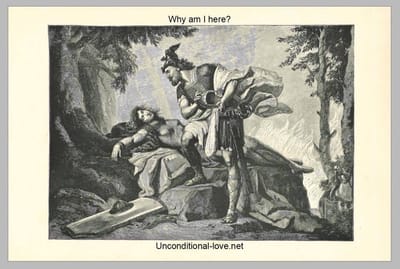 With this Communist biological pandemic coming to a close and subsiding in all the death 💀 it has caused with effecting our famiies in profound ways having multiple fatalities of friends and family members has left me questioning why this is happening to all of us and most of all...
Why am I here?
I was a Chauffeur for a limousine co back in the 1990's. One job ironically had me with the current President of China 🇨🇳 Xi Jinping for a full 7 days. The Chinese were collecting on the Globalist's and Clinton's proposal to give China 🇨🇳 our intellectual secrets and property. Xi Jinping went back to his country in 1995 a hero to his fellow Communist countrymen and has since that time made his country a superpower to not be reckoned with. Back in December 2019, when the Globalization media interests started flaming the fan of Chinese revolution against their Red overlords, I knew Xi Jinping was about to release a warning upon this world 🌍 in which it has never known. The one good thing I see despite all this death 💀 is the rally cry of our great republic in which brings my father's boyhood gift 🎁 made by him at American Brass here in 1976, Buffalo, NY. Something I kept in my wallet since my father gave it to me and what was in my wallet when I was with Xi Jinping at his Birthday 🎂 dinner he invited me too. I feel my inner intuition never steers me in the wrong direction and I always knew what the right thing to do was. I knew the "Business Deal" that took place under my watch was a takeover in which I should have put an end to just like the Minuteman on my Fathers coin. To rise above as a people against the "Wickedness of Mankind" on the 40th day after Easter 🐣 is to Ascend to God Will transcending the IV Miracle that is coming.
They say the average worker changes careers 3 times in their life and I know I'm in the correct 3rd career in my life as I help thousands of wonderful people yearly to see the beauty in our life. I have a way that I coin "Gods Will" in which I morph aspects of my life with the incredible people I come in contact with. For example a 66 year old tool and die maker named Albert taking me under his wing showing me in the early 1990's for my 1st career telling me how he built a house 🏡 for his wife for $9,000, was my idol. So kind and soft spoken. To have such a wonderful effect on the way I approach negativity and problems is what I go back to in my mind often when dealing with difficulties with people or situations in life. The first job we worked on together was cutting down the gigantic steel form from the film 🎞 "LEGEND" in which he told me he made the shields 🛡. I had never watched the film before this month from the recommendation of a dear friend. I understand why Albert and people like him were put into my life now. My entire life I tried to control my Destiny but now know our PILLAR OF DESTINY is what we become and will. To work towards every day. To be kind to yourself and fellow man. To live and Love ❤️ Unconditional is what I never believed in until the last 3 years. For this is my journey ... just like Albert and Saint Michael the Arch Angel have a profound protector power that guides me to my chosen destiny of a family with traditional family values health and happiness. I have never found my True Love ❤️, although I was close one time, I was engaged for 5 years in the 90's, I never married or had children. The last 3 years had me transform my MIND, SPIRIT and BODY which I coin 333 to attract my twin flame 🔥 to my Dual Essence. For under that black suns shadow on the water 💦 "Her Alone" will transcend the eternal Love that truly elevates Synergy to the Valkyries.
Christmas 🎄 Eve, 2019...
Why am I here? I ask myself as I walk into my Grandmother's beloved Church ⛪️ for the final Christmas 🎄 Midnight 🕛 Mass ever after 166 Years. Holy Angels Church ⛪️ is closing it's doors 🚪while my Grandmother 👵 Eternal Soul sat beside me like when I was a boy 👦 in awe of the divine beauty within the cathedral that is Holy Angels 👼. I had every moment bitter sweet as the final minutes of Gods Birthday 🎂 celebration 🍾 drummed on like a ticking time clock ⏰ to scream IF YOU LOVE ME THEN SAVE ME! Telling me to become that Warrior and that Dual Wolf 🐺 that is my Eternal Essence and become one with God fearlessly casting any and all opposition or Resistance asid. For I decided right then and there to FIGHT and to break that Ring Of Fire 🔥releasing true Unconditional Love upon this Dark world 🌍 of pain, misery and disparity although I may die in the trying, but thru Passion and forward moving actions my PILLAR OF DESTINY and IV Miracle of a family with healthy, happy children being raised in a traditional family upbringing with Love the same way I was. So after mass I talked to the Father Gregg and offered my home 🏡 after seeing there is not enough people to support the church as they need about 1 Million Dollars for code violations and then one million each year there after. I had offered my home 🏡 in a form of reverse mortgage or other means to try to save the church ⛪️ but it would not be enough. So after mass I went home very beaten, depressed and downtrodden. My mother on Christmas Day told me the reason for my existence and the meaning while I'm still standing upright ...
It's Christmas Day 12/25/2019 and my family has a glorious celebration to the Love we all hold in our hearts ♥️
After cleaning 🧹 up my mother told me a story that proved to me my purpose in this world 🌎 and answered the question of "Why am I here?" She started by telling me to rise above and ascend as of a Phoenix from the ashes or a PILLAR OF DESTINY to become my own Mountain 🏔 of Power and Strength, to behold the IV Miracle of the True Love of a pure hearted women, to raise a happy healthy family that loves and respects traditions and blood while having the kindness of a Saint but the spirit of the Lion telling me this is the love that fought for me as her Lion 🦁, being induced at 7:00 am then born on Thor's Day August 7th 1969 at 7:00pm I always felt I was fearless and never understood why until my mother told me this incredible true story. This Destined she wolf 🐺 had gone to War for her only son in 1969 because by my fathers religious Rite being older than my mother's Roman Catholic rite because my fathers religious Rite had me to be baptized to a old order going back to 709 BC Called EASTERN ORTHODOX BYZANTINE by having me baptized by my fathers religion (BEFORE CHRIST PAGAN TIMES) has engrained a BEFORE GOD PRIMORDIAL BEAST WITHIN and what I always coined my BLACK WULF. My mother's side was always my protector being the WHITE WULF. This is why I call my Essence Sjöfn Wulf. I was born a duality of two Wolves 🐺 and why my astrological life Number is 22. Summer 1969 my mother has so much love for me that she is willing to label her only son a BASTARD because she thinks this is the only way to have me baptized Roman Catholic, but she did not realize at the time Gods Will had taken over our destiny...This to me is Pure Love . To be willing to go to the ends of the earth for your kin and to do anything for paternal Forward Movement Of Love thru horrible times of War if necessary made me realize my mother is a Warrior upon that Eternal Mountain 🏔. The priest replied to my mother "we just married you and your Byzantine husband in our Roman Catholic Church ⛪ Holy Angels. We will write Pope Paul VI and get him to approve your only sons baptism". My mother was relieved that I was to be baptized by her family tradition rite of Roman Catholic. So the Pope Paul VI did write my mother back which gave the Holy See 🇻🇦 approval and the only higher order to approve my baptism. Pope Paul VI was commenced in 1993 and canonized a Saint 10/14/2018. I am Baptized Roman Catholic from the hands and Brutal Will of a now Saint. There is a Higher Power fighting upon that Eternal Mountain ⛰ inside of this Sjöfn Wulf for my PILLAR OF DESTINY and IV Miracle is my Destiny. Saint Pope Paul VI guides my family and children to me...
My Last Will and Testament
My hopes is to one day have a wife and children to fill the walls of the beautiful home 🏡 my Grandmother willed to me. If that day never comes I Christopher Douglas Gawlick will my entire Estate estimation value of $936,333.69 to be distributed to Roswell Cancer ♋️ Research, Functional Medicine, Traditional Family Values that strive in love happiness and hope. For my gift 🎁 to these beautiful people I hope will encourage a giving campaign of Unconditional Love unprecedented and on a level that has dual rings of rainbow 🌈 transcending to God himself. For I have become my own PILLAR OF DESTINY and I give you the Love that is within my heart because I am you.
I Love ❤️ You.
For faith, hope and charity (The three great virtues. Charity is often called love. According to the Apostle Paul, "Now abideth faith, hope, charity, these three; but the greatest of these is charity."
***
On this Day Of Love May 22nd 2020 My Father has given the greatest gift 🎁 to me and my mother by allowing his Ancient religious rite of Eastern Orthodox Byzantine to be changed to Roman Catholic rite which allowed a now Saint in Pope Paul VI to Baptize me in God's Will. This to me proves that my father gave True Unconditional Love to the world 🌎 transcending our destiny to glory unto a path of righteousness...for this selfless sacrifice and for always having your only sons eternal will above all ... I LOVE YOU FATHER. Happy 82nd Birthday 🎂 05/22/1938 - 05/22/2020 ... you are Sjöfn Wulf
The blood stays on the Axe